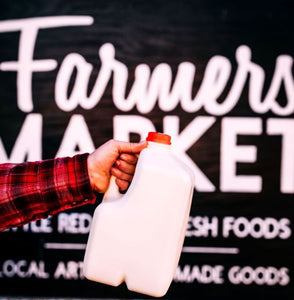 Guests are always welcome to purchase walk-in milk at any time but subscription milk does come with "strings" attached since you get a discount and we are saving milk for you.  We understand that schedules change and there are different seasons of life. In the event that this agreement is no longer a good fit for you, please give us a minimum of 1 week's notice before the start of a new month. There are others waiting for a coveted subscription spot and we need time to contact them prior to subscription renewal.   We are happy to have you as...
---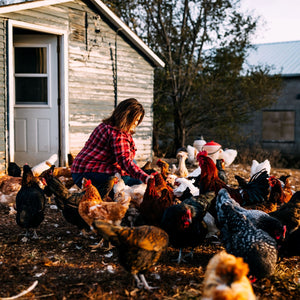 Excerpt from: How to have your own Chicken Flock: Become a crazy chicken tender - The Little Red Farm Way By Mindy McGrew Things to know before you buy Chickens: Here are a few things to consider before you jump into chicken keeping: Ask yourself "why do I want chickens?" If your answer is for cheap eggs, please close the book and go back to buying eggs from your nearest discount grocery. Keeping chickens is not cheap. You can even buy the expensive eggs and it will take you years to reach the amount of money you put into a coop, birds,...
---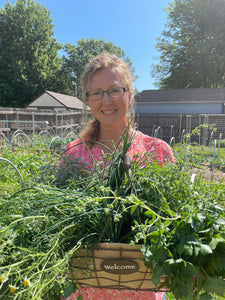 We are thrilled to now be offering Barli Girl Farm's Monthly Organic Garden Planner - What To Do and When in Your Organic Garden. Holli is one of the vendors in our Farmers Market Shop and here she is to tell you a little more about herself: Hi, I'm Holli!  I own and operate Barli Girl Farm. My husband and I have two beautiful girls and my family is what sparked my curiosity to learn how to feed them in a better way.   Gardening is a passion I have been cultivating for years driven by an independent spirit, a desire for...
---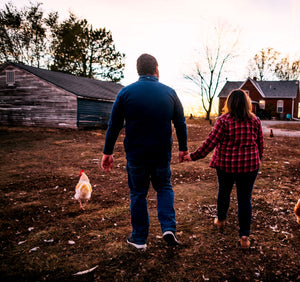 There seems to be an ingrained mindset that farmers and teachers should be poor. But if you see a financial advisor or doctor that drives a nice car and lives in a beautiful home, you don't think they are overcharging or taking advantage of you, you think - they must be good at their job!  With the start of a new year we have been evaluating our farm finances, expenses, and goals. Currently, Kyle and I own 3 businesses. Kyle has run his own construction company since 2013. I've had a Young Living business since 2018. And we've been growing...
---
As some of you know, we have been working towards providing meat through a herdshare option. In May of 2021 the Nebraska legilature passed a law that allows meat to be obtained through a herdshare agreement. We are thankful for this option as it lets us use a closer meat locker that vacuum seals and has great processing results. It means less stress on both the animals and for us with shorter transport times. We began selling herdshares earlier this month. Moving forward we will not be selling meat in our Farmers Market Shop. However, we will have meat selections availble...